Excavating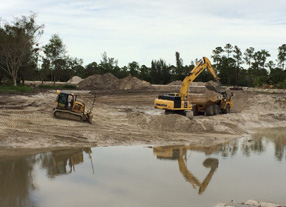 From digging a swale to digging a lake, excavation requires thoughtful planning and execution.
Attention to slope, grades, and erosion control are critical to successful excavation. Himmel Construction is experienced in proper procedures and the importance of understanding the complete scope of work.
Contact us today to learn more about how we can get your project started off right - on schedule, on budget, and with perfect accuracy!